+
Requires macOS Mojave 10.14.6 or higher
Save time with drag and drop
No need to download—just drag and drop icons right into your favorite apps, so you can get more done in your day. Choose between SVG, PNG, or PDF formats.
Easily change color
Get the icons in just the color you need, right from the Mac app.
Pro Tip:
Paste in a HEX value for even quicker color changes.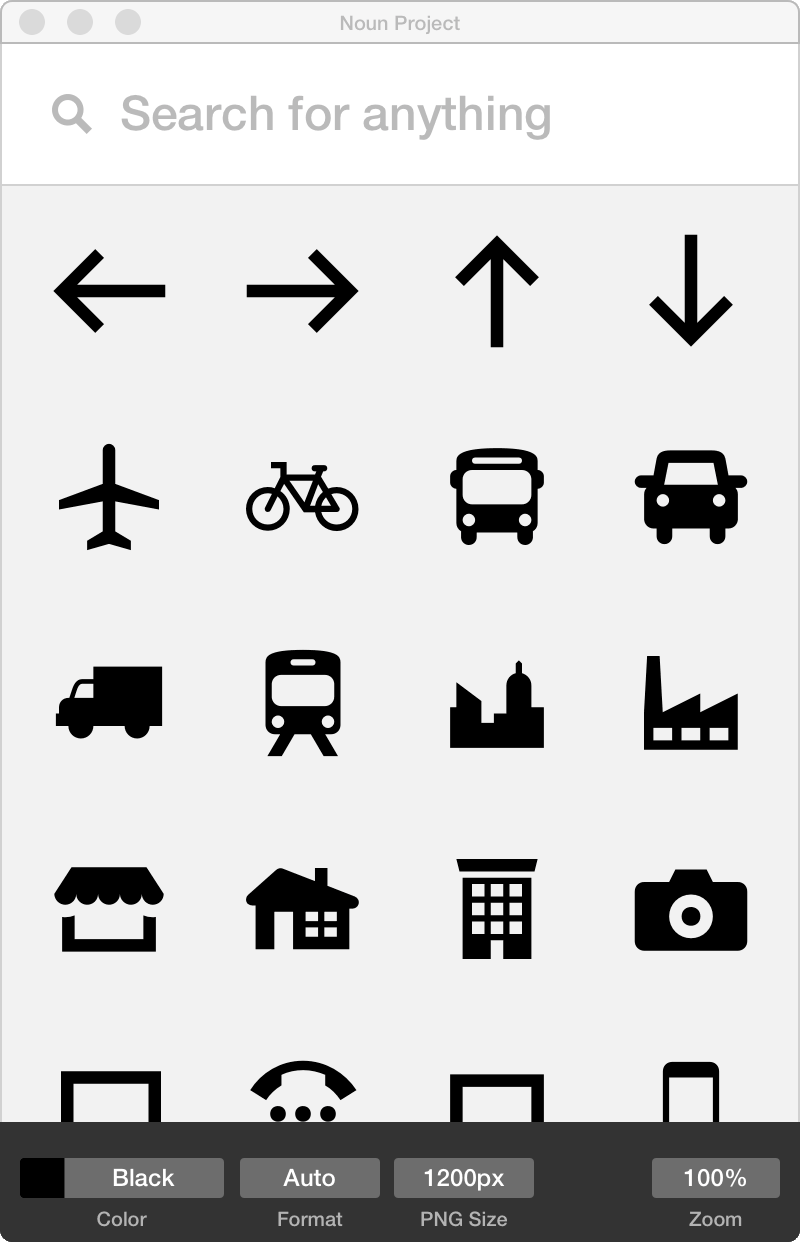 Free starter icons included
Comes with 100 of our top searched icons designed as one cohesive, royalty–free set. Unlock millions more anytime by upgrading to NounPro.
Drag into your favorite apps
Adobe CC Apps
Sketch
Figma
Keynote
PowerPoint
OmniGraffle
G Suite Apps
Download
Requires macOS Mojave 10.14.6 or higher
Common Questions
Try our help page if you don't find your question answered here
What icon formats are available?

SVG, PNG, and PDF formats are available. Selecting AUTO will make all three formats available to the destination application.

Vector formats are available as SVG and PDF. Raster format is available as PNG in selectable sizes.

How does licensing work?

When you use icons from the app, you're also getting the license to use the icons royalty–free for an unlimited amount of time. No need to worry about crediting the creator, profits are shared with each use.
Can I use the app for free?

Absolutely! As a free member you have access to 100 starter icons, royalty–free, in any color. Upgrade to a NounPro account and unlock millions more.

What colors are available?

Easily switch icons from black to white or choose any color of the rainbow. Your chosen color will be available in each file format making it easy to find the perfect icon for your project.
Can I access photos with this?

No, at this time apps and plugins exclusively offer icon content (photos may be purchased on NounProject.com).
Try all our apps for